Upcoming Shows, 2017:
Maine Fiber Frolic, Windsor ME June 3 & 4
Yarmouth Clam Festival, Yarmouth ME- July 21 -23
Moore Park Art Show, South Paris, ME July 30
American Folk Festival, Bangor, ME- August 26-28
Common Ground Country Fair, Unity, ME - September 22-24
Fryeburg Fair, Fryeburg, ME - October 1-8
DECA Holiday Craft Fair, OHCHS, South Paris, ME - November 18
.
Diantha Bleau
(207) 694-0326
mooncrazyfibre@yahoo.com
Scents available:
Lavender
Clove
Patchouli
Lemongrass
Eucalyptus-Peppermint
Tea Tree
Citron
Cedarwood
Lemon-Eucalyptus
Products can be purchased in one of three ways: By phone, by Paypal or at one of our shows. Call ahead for availability as it does change!
Our felted soaps are handcrafted soaps that are wrapped in wool. The product is then agitated until the wool forms a sheath around the soap. The soap can then be used by getting it wet and sudsing it up!

These soaps make a great gift for anyone who enjoys the outdoors - they are highly portable, with no need for a washcloth! They are also great for gardeners and mechanics, where ground-in-dirt is a problem.
Please read about our soaps under the "About Our Soaps" tab!
100% Wool Dryer Balls are a natural alternative to dryer sheets! Reduces static, and also dryer time because the dryer balls bounce around and keep clothes separated. Throw three or more in your dryer per load and watch your electric bill go down!
Made from Maine yarn and locally harvested sheep's wool, cats go nuts over these toys! Our catnip mice are handknit, felted, then stuffed full of catnip. (Our cats love them even without the catnip!) These toys last a long time - but if you have more then one kitty, you probably should get more than one - in our experience, they don't like to share!
Processed from the fleeces of Maine sheep, these yarns are processed and spun locally, then dyed with either natural, wild-harvested plant dyes or with purchased organic dyes. T'he yarns pictured here are bulky weight, and a size 10 needle is recommended. Call for availability!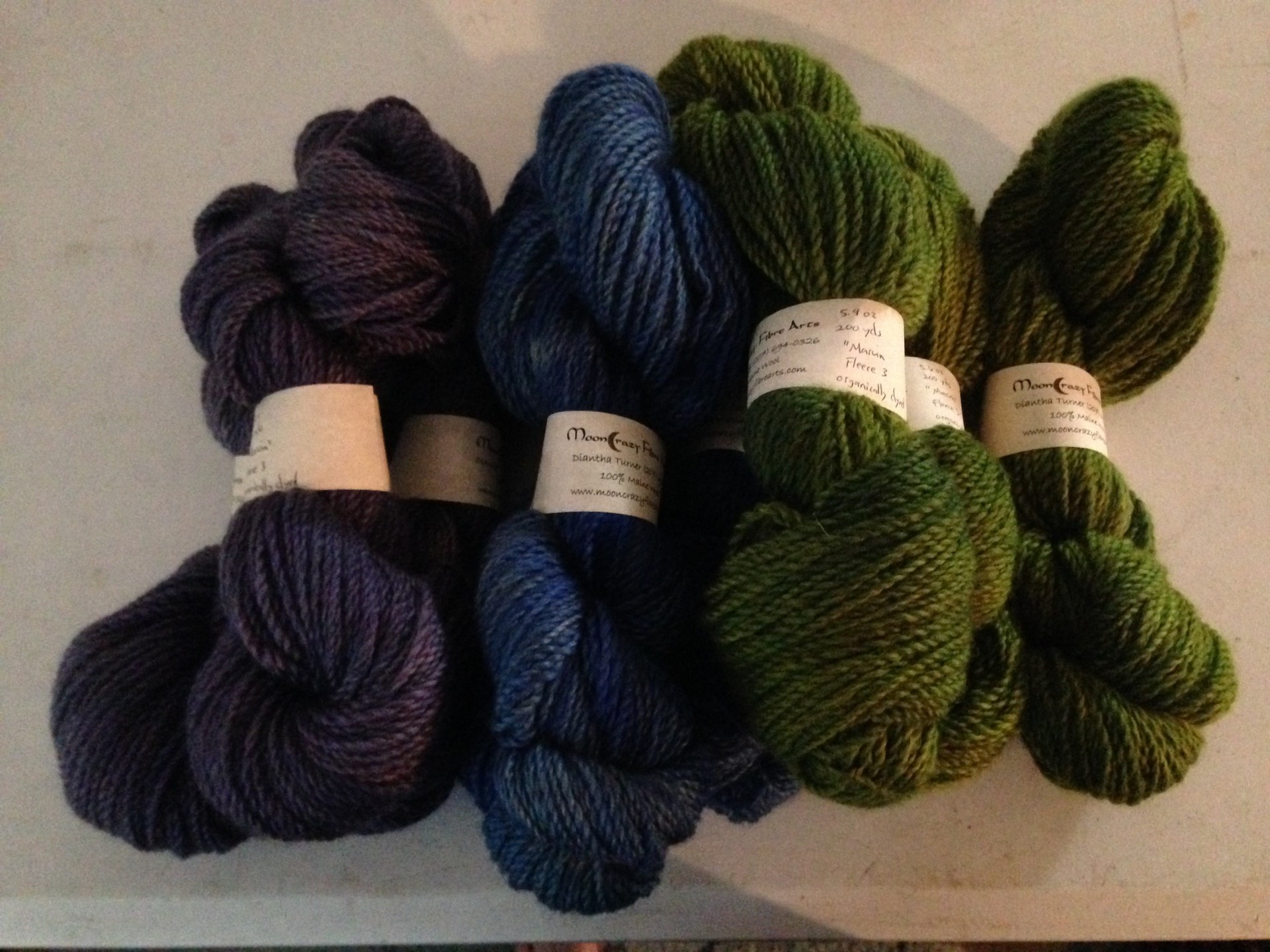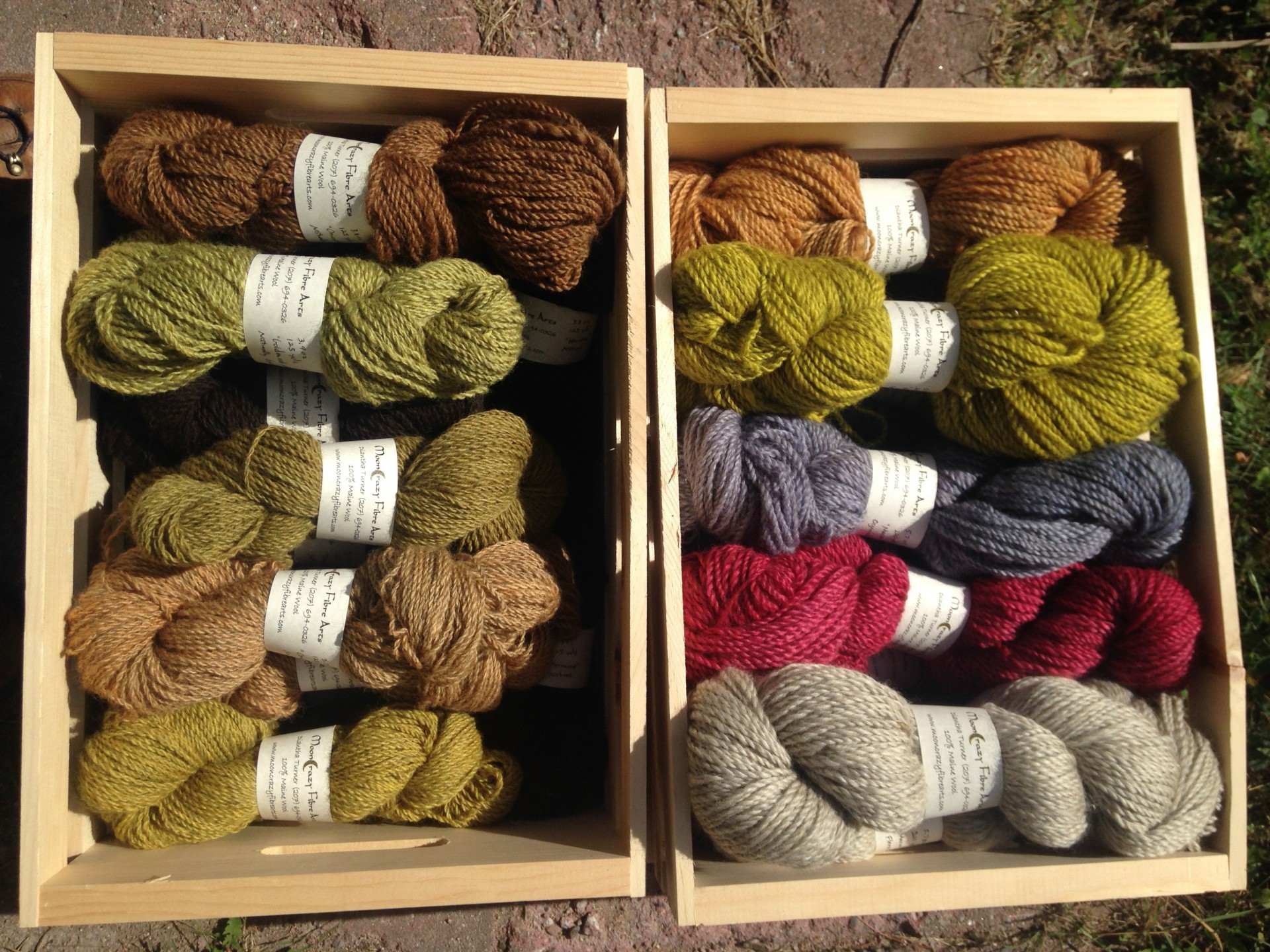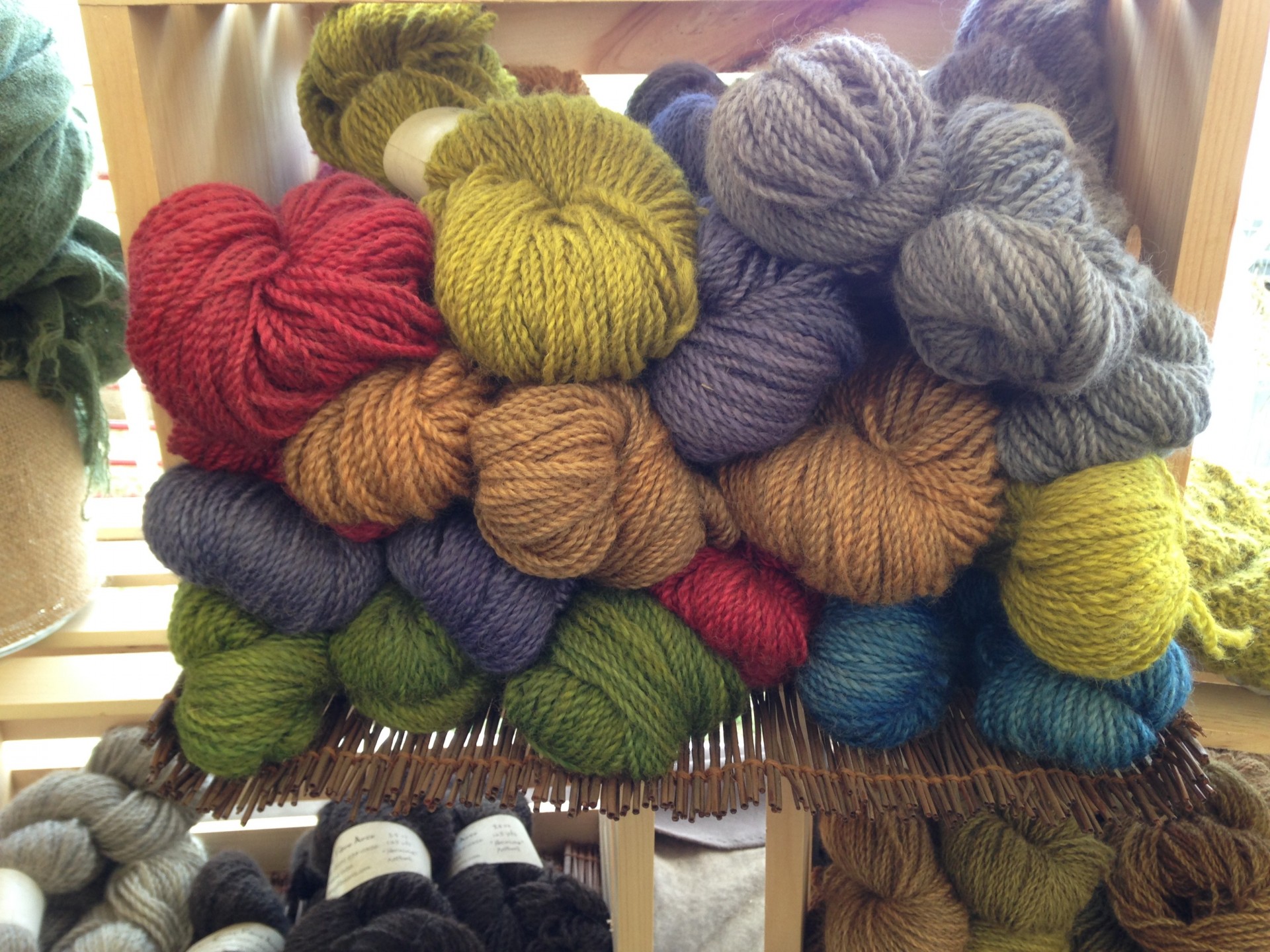 Cottage- spun & Handspun Yarn