Upcoming Shows, 2017:
Maine Fiber Frolic, Windsor ME June 3 & 4
Yarmouth Clam Festival, Yarmouth ME- July 21 -23
Moore Park Art Show, South Paris, ME July 30
American Folk Festival, Bangor, ME- August 26-28
Common Ground Country Fair, Unity, ME - September 22-24
Fryeburg Fair, Fryeburg, ME - October 1-8
DECA Holiday Craft Fair, OHCHS, South Paris, ME - November 18
.
Diantha Bleau
(207) 694-0326
mooncrazyfibre@yahoo.com
Angora Rabbits
We have a herd of six Angora buns from which we get our all-natural Angora fiber. Lucius and Ratagast are our red-eyed whites, Red is fawn colored, then our blacks: Our doe Arwen, and buck Thorin Oakenshield. Gloin is a lilac point. These buns are the sweetest,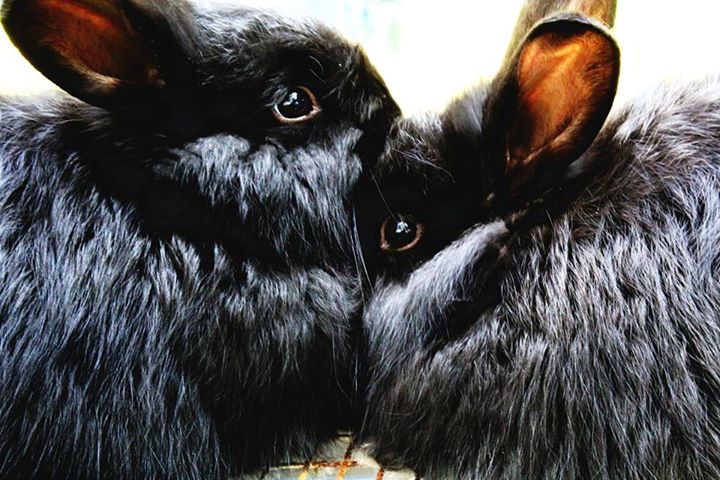 most loving animals we have ever owned! Our buns are French-German crosses, which means we pluck the fiber, rather than shear.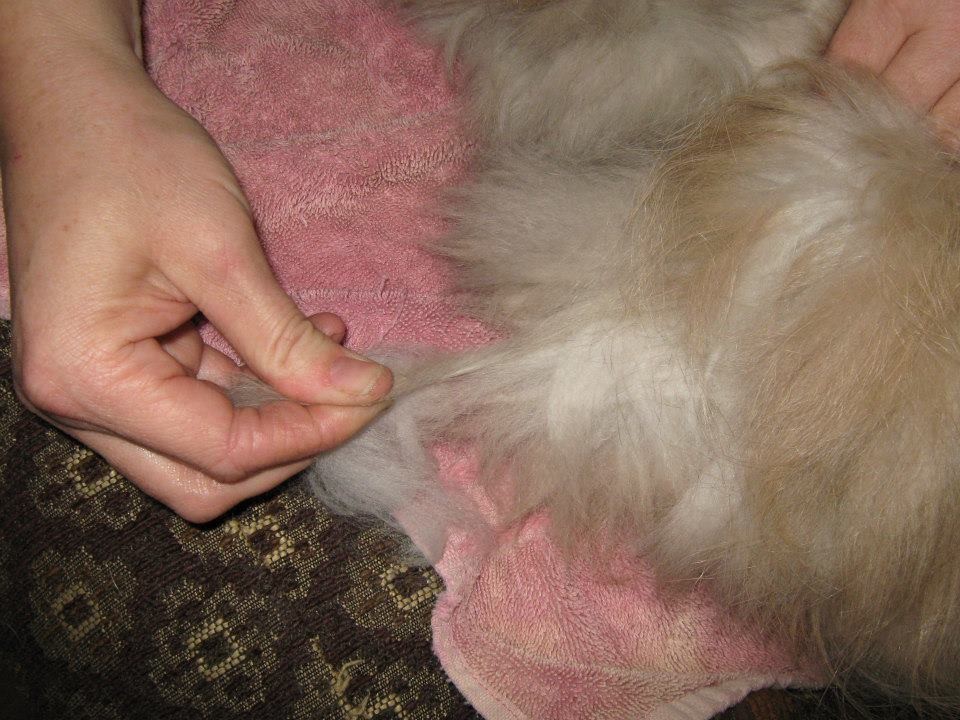 Angora fiber is unbelievably
soft – you really have to feel
it to believe it! We pluck them
when they molt about four
times a year, and then spin the wool into yarn or mix it with other wool. Angora is seven times warmer than sheep's wool, so is best used in accessories like hats, scarves and mittens. Sweaters made from 100% Angora are generally too warm to wear, even in our Maine winters! Therefore, we suggest that you go with a blend if you are planning to knit a sweater with angora.
Harvesting angora fiber does not hurt the rabbits. When they molt, the hairs are released from the skin, allowing them to be easily removed. Our buns seem to enjoy being groomed, and sit quietly on my lap as I am brushing and plucking the fiber. Angora products that we offer include handspun yarn and knitted items such as baby booties, hats, and scarfs, available at our shows.
Our Friendly Neighborhood Sheep from Bye Brook Farm provide us with our wool. This wool is used in our felted items and our yarn. They are a Romney cross, and their wool is very soft and beautiful. We are hoping to get a couple of our own from this year's batch of lambs!